Everyone knows the benefits of cake after a ride, it's scientifically proven to be the best recovery food available 😉
Ok maybe not quite, but who doesn't like cake? And sugar and protein definitely help in re-balancing the electrolytes (or at least that's what I'm telling myself). After thinking about a cake with plenty of both of the above that was easy to transport in your pack and not too messy, I came up with a version of a cake my Mum used to make when I was a kid. She called them 'sludge bars', my version has been named 'The Filth' by syndicate members. Everywhere I have taken The Filth I have had nothing but good comments, so I thought I would share the, very simple, recipe with everyone.
Ingredients
400g Digestive biscuits
200g Unsalted Butter
200g Salted peanuts
4x Mars bars
2 tblsp Golden Syrup
1 tblsp Peanut Butter (smooth)
45g Bar Milk or Dark chocolate (optional for topping)
Method
Crush the biscuits and peanuts using a blender and leave to one side in a large mixing bowl.
Melt the butter, Mars bars, golden syrup and peanut butter over a bain marie.
Once melted, or over the biscuit and peanut mixture and stir thoroughly.
Pour mixture into a grease proof paper, lined, shallow tin and press down firmly. Leave enough paper sticking out to make it easy to pull the slab out of the tin once it's set.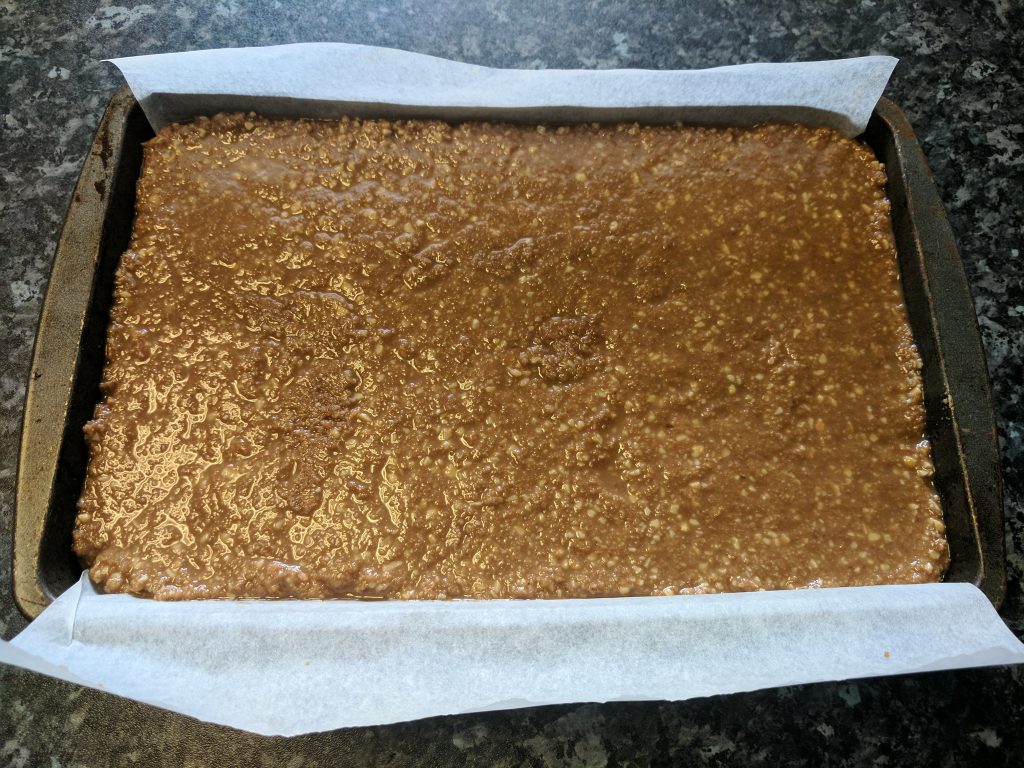 Refrigerate until set.
Melt the chocolate over a bain marie and pour over the set mixture. Spread with a palette knife until evenly coated.
Refrigerate until set.
Remove from fridge and cut into squares or bars.